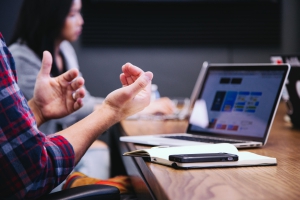 The Financial Markets Authority (AFM) recently concluded, following its own exploratory research, that there is still much work to be done when it comes to the reporting of the impact of climate change and energy transition by listed companies. The immediate reason for the study was the Corporate Sustainability Reporting Directive (CSRD), which will be rolled out incrementally from fiscal year 2024. In November 2022, the latest version of the first set of reporting standards that make up the CSRD was published. For the time being, 12 standards (ESRS) are distinguished that cover environment, people and management.
Testing recommendations against own situation
Although the AFM's researchers rely primarily on the 2021 annual reports of 27 select chosen publicly traded companies, it is useful to test the regulator's recommendations against their own current situation and project plans.
The following areas for improvement emerge from the AFM's report.
Accountability and test feasibility climate goals.
Include Scope 3 emissions when formulating climate goals. Scope 3 includes indirect emissions of CO2 caused by suppliers, partners and customers.
Consistency relative importance certain sustainability characteristics of the organization and attention to them in the annual report.
Better elaboration and explanation of dual materiality. That is, companies must not only determine the impact of climate on the organization but also calculate the positive and negative impacts of the organization on the environment and society.
Increasing transparency regarding the financial implications of climate change and energy transition.
Explain and justify scenario analyses used.
How to proceed?
To work effectively with these areas for improvement, a lot of data is needed not only from one's own organization but also from the various stakeholders. Calculating scope 3 and analyzing dual materiality, for example, hinges on third-party information. So for organizations, it is important to initially understand what data is required by the specific reporting standards and the extent to which this data is already available. Reporting compliantly for the foreseeable future will, of course, require more than data collection. Addition Knowledge House can provide support in various ways and at various times; for example, by designing an appropriate data architecture, developing dashboards but also in the analysis of dual materiality. Want to know more? Henri Ho Meau-Long (henri@addition.nu) will be happy to tell you more about the possibilities.