Useful feedback from the AFM for investment fund managers?
Only narrowly satisfactory for investment fund managers
Investment fund managers recently received a narrow enough rating from the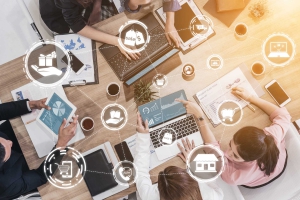 Financial Market Authority (AFM) for compliance with the Money Laundering and Terrorist Financing (Prevention) Act and the Sanctions Act. What points do managers now need to work on, according to the AFM, and what comments can we make?
Improvement point 1:
policymakers of investment institutions must meet the training requirements of the Wwft.
The law requires employees and directors to undergo periodic training that will enable them to conduct proper customer due diligence and recognize unusual transactions. The Wwft does not prescribe the form in which education must be taken. The teaching materials, for example, must show that the training requirement is met. Team meetings, peer review and calibration sessions do not qualify as training!
Improvement point 2:
screen business relationships against the National, EU and UN Sanctions List.
In this investigation, the AFM only tested against these three sanction lists mentioned above. In particular, the national terrorism sanctions list is omitted by one in four administrators. It is also good to realize that more sanction lists could be applicable but so that does not come up in this study. Consider, for example, U.S. sanctions lists that have extraterritorial effect.
Improvement point 3:
transaction monitoring more effective.
The AFM's biggest problem seems to be the number of alerts and reports of the number of unusual transactions. Nothing about the quality of reports is mentioned in the report. The vague language "some parts of transaction monitoring still don't seem adequate" doesn't help identify the real problem now either. It is obvious that a relationship was established by the investigators between the number of reports and the failure to meet training requirements, the lack of transaction profiles among a large proportion of administrators and no registration with the Finance Intelligence Unit (FIU) by about half of the administrators.
Getting started:
new demand in 2024.
The findings are based on data pertaining to calendar year 2021. It is unfortunate that in such studies there is always a long period of time between the time of measurement and the time of publication, which can still create the feeling of "mustard after the meal. In any case, the AFM has announced that another call will be made in 2024. For administrators who want to get started on the recommendations now and can still use some help, Addition Knowledge House is happy to help!