HAPPY PEOPLE,
HIGHER OUTPUT
With Addition Knowledge House everything becomes easier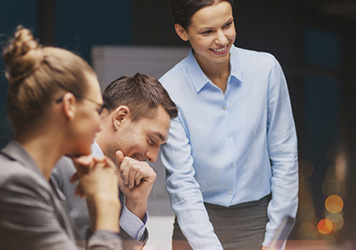 Addition Knowledge House (Addition) was founded at the end of 2007 in collaboration with KAS BANK NV and has been completely independent since 2015. Addition is a specialist in the financial sector and offers interim management and brokerage solutions for its clients; banks, insurers, pension funds and administrators, asset managers and custodians.
Addition is ISAE3402 type II and NEN4400-1 certified and has 80 employees, all with knowledge and expertise of the sector in the field of Finance, Accounting, Reporting, Investments, Risk and IT. Addition distinguishes itself through transparency and fixed rates for all its clients.
We work from our own network and through years of experience we know how to find the right candidates for our clients. At Addition we are driven by thinking along with our customers. We are aware of the developments in the market and therefore know what is going on with our customers.
Ruud
The challenges of KYC KYC (Know Your Customer) refers to the process by which financial institutions and payment services verify the identity of [...]
Ruud
Reduction in regulatory burden for smaller organizations not expected Last week (May 17, 2023), the House of Representatives was briefed on the "status [...]
Ruud
Only narrowly satisfactory for investment fund managers Investment fund managers recently received a narrow enough rating from the Financial Market Authority (AFM) for [...]